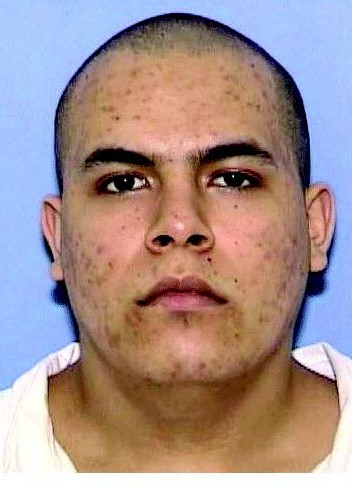 Jose Fernando Bustos-Diaz
Race and Ethnicity
Hispanic or Latino White
Scar/Tattoo
Heart Tattoo with a Cross on Left Hand, "Vanessa" on Left Wrist, "Lizeth" on Right Wrist, Face acne
Case Outline
Jose Bustos-Diaz is wanted for escape from the custody of the Texas Department of Criminal Justice in Frio County, Texas. He was serving a 35-year term of incarceration after being convicted of murder. He is also the prime suspect in a second murder. Bustos-Diaz and a second inmate fled to Mexico, and it is believed that he is being assisted by friends and family in the United States.
NOTICE TO LAW ENFORCEMENT: Before arrest, verify warrant through the National Crime Information Center (NCIC). If subject is arrested or whereabouts known, contact the nearest U.S. Marshals Service office, American Embassy/Consulate, call the U.S. Marshals Service Communications Center at 1-800-336-0102, or submit a tip using U.S. Marshals Service Tips.

For More Information Scan Code Above.